We are so very proud to share that our inaugural campaign has raised $1342 towards Brodie Animal Hospital's Diagnostic Fund.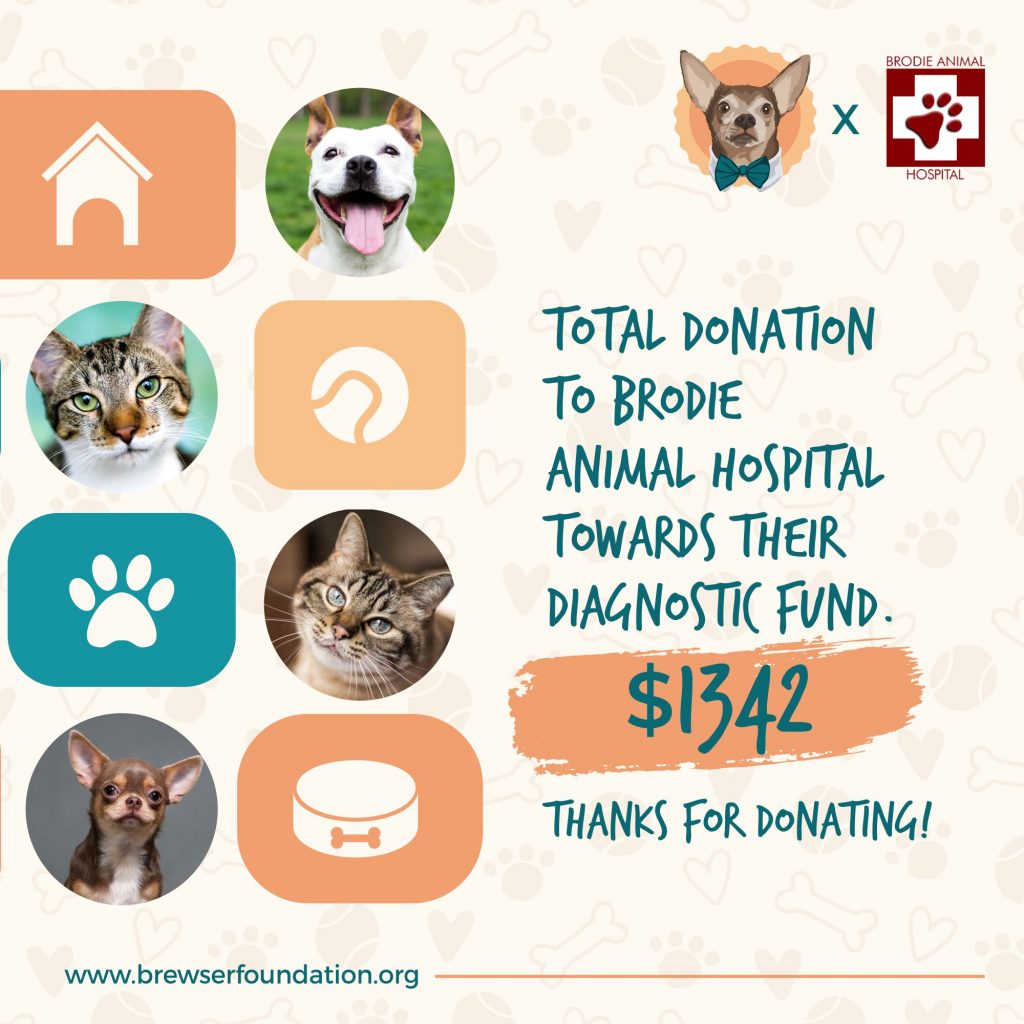 This campaign is particularly special to us as Brodie Animal Hospital was Brewser's primary vet office for the last 10 years. We went through several rounds of diagnostic testing throughout the years and it really helped us determine the best options for treatments for Brewser.
We are truly grateful to all of you who donated to this campaign. Your donation will help so many pets receive the testing they need to ultimately determine the right form of treatment.
From the bottom of our hearts, a huge thanks to each and every one of you!
The initial campaign started on July 12, 2021 and ran through August 31, 2021.